Yale Slavic Film Colloquium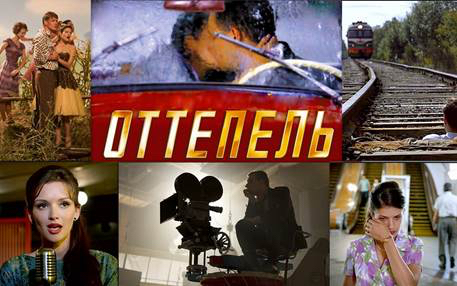 Since 2003, the Yale Slavic Film Colloquium has helped promote Slavic cinema and culture at Yale, offering a broad range of films from Russia and the former Soviet Union, Poland, the Czech Republic, Slovakia, the Balkans, and other countries from Eastern Europe and the former Second World (Hungary, the Baltic States, Romania, Georgia etc.). The Colloquium, organized and run by graduate students, aims to contribute to the culture of cinephilia and the discussion of Slavic cinema and television on campus. In recent years, the organizers of the colloquium began to expand its scope by introducing sessions on Soviet and Eastern European television, as well as promote greater generic diversity by introducing the audience to less mainstream forms of Slavic cinema, such as experimental animation and innovative documentary films. The Slavic Film Colloquium strives to screen film prints whenever possible. In the past, the Slavic Film Colloquium held 35mm screenings of contemporary films such as Aleksandr Sokurov's Russian Ark (2002) and Timur Bekmambetov's Night Watch (2006), as well as the 16mm screenings of classics such as Mikhail Kalatozov's The Cranes are Flying (1957). The Colloquium also hosted documentary filmmaker Robin Hessman for the screening of her award-winning film My Perestroika, as well as sponsored talks by prominent scholars of Russian film. Visit Slavic Languages and Literatures for more information.
All screenings and discussions are free and open to the public.