Treasures from the Yale Film Archive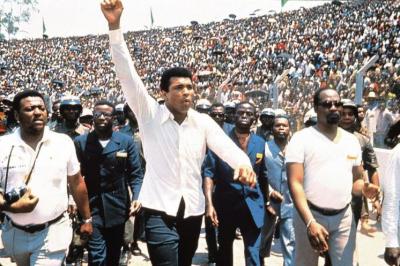 Series Description
Treasures from the Yale Film Archive is a monthly, year-round screening series showcasing the 35mm print collection of the Yale Film Study Center, an Associate of the International Federation of Film Archives (FIAF). Film screenings are free and open to the public, and take place at the Whitney Humanities Center, the last remaining 35mm film venue in New Haven County. As the movie-going landscape is increasingly transformed through digital technology, the Treasures series is committed to presenting films in their original format, projected onto the big screen before an audience, as they were intended to be seen. Each screening features an introduction and printed film notes (archived online), and they frequently feature invited guests including filmmakers and faculty. Films screened range from contemporary classics and foreign films to silent features with live musical accompaniment. Drawing on the broad spectrum of films held in the Yale Film Archive and the expertise of the university's film community, the Treasures series plays an integral role in the film culture of Yale and New Haven. The series is curated by the Yale Film Study Center staff, presented in collaboration with Films at the Whitney, and made possible through support from Paul L. Joskow, '70 M.Phil, '72 Ph.D. 
Upcoming Treasures Screenings
September 29, 2018- 7:00pm, MEDIUM COOL
Haskell Wexler (USA, 1969, 110 mins)
September 9, 2018- 2:00 PM, TO CATCH A THIEF
Alfred Hitchcock (USA, 1955, 106 mins)
October 21, 2018- 2:00 PM, MARIE ANTOINETTE
Sofia Coppola (USA, 2006, 123 mins)
November 4, 2018- 2:00 PM, KATHO UPANISHAD
Ashish Avikunthak (India, 2011, 82 mins)
December 2, 2018- 2:00 PM, SPRING, SUMMER, FALL, WINTER…AND SPRING
Kim Ki-duk (South Korea, 2003, 103 mins)
Past Treasures Screenings
Please visit Treasures from the Yale Film Archive for a full listing of past screenings with posters and notes.
July 18, 2018- 7:00 PM, ENCOUNTERS AT THE END OF THE WORLD
Werner Herzog (USA, 2007, 99 mins), introduction by Archer Neilson
June 27, 2018- 7:00 PM, THE FUGITIVE, 25thAnniversary Screening
Andrew Davis (USA, 1993, 130 mins), introduction by Brian Meacham
May 16, 2018- SCHOOL OF ROCK
Richard Linklater (USA, 2003, 108 mins), introduction by Archer Neilson
May 1, 2018- CLASS PICTURES: STUDENT ARCHIVIST SCREENING NIGHT
16mm rarities presented by students in Film 604: The Film Archive, introductions by Brian Meacham and students from the class
April 8, 2018- THE AVIATOR
Martin Scorsese (USA, 2004, 170 mins), introduction by Michael Kerbell
March 25, 2018- ANTONIA'S LINE
Marleen Gorris (Netherlands, 1995, 102 mins), introduction by Michael Kerbel
February 28, 2018- AN EVENING WITH NORMAN WEISSMAN
35mm and 16mm documentaries and industrial films from the 1950s-1970s, with an introduction by Brian Meacham and a Q&A with director Norman Weissman
February 27, 2018- SHADOW OF A DOUBT, 75th Anniversary Screening
Alfred Hitchcock (USA, 1943, 108 mins), introduction by Camille Thomasson and Archer Neilson
February 23, 2018- YALE COLLECTION OF CLASSIC FILMS, 50th Anniversary Celebration
16mm selections from Yale's first film collection, acquired in 1968, including THE MARK OF ZORRO with Douglas Fairbanks and THE BALLOONATIC with Buster Keaton, with live musical accompaniment by Donald Sosin and an introduction by Brian Meacham
February 14, 2018- THE EMPEROR JONES
Dudley Murphy (USA, 1933, 76 mins), introduction by Brian Meacham
February 11, 2018- THE WEDDING BANQUET, 25th Anniversary Screening
Ang Lee (Taiwan/USA, 1993, 106 mins), introduction by Archer Neilson
January 31, 2018- M
Fritz Lang (Germany, 1931, 110 mins), introduction by Tom Breen and Brian Meacham
January 21, 2018- LONE STAR
John Sayles (USA, 1996, 135 mins), introduction by Brian Meacham
December 10, 2017- AMISTAD, 20th Anniversary Screening
Steven Spielberg (USA, 1997, 155 mins), introduction by Joseph Yannielli and Michael Kerbel
November 12, 2017- UN PROPHÈTE
Jacques Audiard (France, 2009, 155 mins), introduction by Archer Neilson
October 8, 2017- FAST, CHEAP & OUT OF CONTROL, 20th Anniversary Screening
Errol Morris (USA, 1997, 82 mins), introduction by Michael Kerbel
October 6, 2017- BLACK AT YALE: A FILM DIARY
Warrington Hudlin (USA, 1974, 50 mins), co-presented with the Black Student Alliance at Yale, introduction by Brian Meacham, post-screening discussion with Warrington Hudlin
16mm print preserved by the Yale Film Study Center
September 17, 2017- VOLVER
Pedro Almodóvar (Spain, 2006, 121 mins), introduction by Archer Neilson
July 18, 2017- RACHEL GETTING MARRIED
Jonathan Demme (USA, 2008, 113 mins), introduction by Archer Neilson
June 12, 2017- AIR FORCE ONE, 20th Anniversary Screening
Wolfgang Petersen (USA, 1997, 124 mins), introduction by Brian Meacham
May 17, 2017- HOUSE OF GAMES, 30th Anniversary Screening
David Mamet (USA, 1987, 102 mins), introduction by Michael Kerbel
April 14, 2017- DON'T BLINK - ROBERT FRANK
Laura Israel (USA/Canada, 2015, 82 mins, DCP), introduction by Brian Meacham, post-screening discussion with Laura Israel and Nicholas Dawidoff
April 15, 2017- CANDY MOUNTAIN, 30th Anniversary Screening
Robert Frank and Rudy Wurlitzer (USA, 1987, 91 mins), introduction by Brian Meacham
March 9, 2017- THE MADNESS OF KING GEORGE
Nicholas Hytner (UK, 1994, 104 mins), introduction by Michael Kerbel; co-presented with the Yale Center for British Art in conjunction with their exhibition Enlightened Princesses: Caroline, Augusta, Charlotte, and the Shaping of the Modern World
March 2, 2017- THE BATTLE OF ALGIERS, 50th Anniversary Screening
Gillo Pontecorvo (Italy/Algeria, 1966, 121 mins), introduction by Chris Price and Archer Neilson
February 3, 2017- THE LIVES OF OTHERS, 10th Anniversary Screening
Florian Henckel Von Donnersmarck (Germany, 2006, 137 mins), introduction by Katie Trumpener; post-screening discussion led by Katie Trumpener and Brian Meacham
January 13, 2017- THE TRIPLETS OF BELLEVILLE
Sylvain Chomet (France, 2003, 78 mins), introduction by Michael Kerbel
December 4, 2016- BLACK SWAN
Darren Aronofsky (USA, 2010, 108 mins), introduction by Archer Neilson
November 4, 2016- AN EVENING WITH FRANK AND CAROLINE MOURIS
Featuring newly-preserved animated shorts, the Academy Award-winning FRANK FILM, and more, followed by a discussion with filmmakers Frank and Caroline Mouris
16mm animated shorts preserved by the Yale Film Study Center with support from the National Film Preservation Foundation
October 7, 2016- TO BE A MAN, 50th Anniversary Screening
Murray Lerner (USA, 1966, 58 mins), introduction by Brian Meacham
16mm print preserved by the Yale Film Study Center
September 25, 2016- WHEN WE WERE KINGS, 20th Anniversary Screening
Leon Gast (USA, 1996, 92 mins), introduction by Charles Musser and Archer Neilson
September 18, 2016- VERTIGO
Alfred Hitchcock (USA, 1958, 128 mins), introduction by David Quint and Michael Kerbel 
June 22, 2016- APOLLO 13
Ron Howard (USA, 1995, 140 mins), introduction by Scott Smith of the Yale Undergraduate Aerospace Association and Archer Neilson
May 18, 2016- BOYZ N THE HOOD, 25th Anniversary Screening
John Singleton (USA, 1991, 112 mins), introduction by Christopher Lebron and Michael Kerbel
April 24, 2016- CLASS PICTURES: STUDENT ARCHIVIST SCREENING NIGHT
16mm rarities presented by students in Film 604: The Film Archive, introductions by Brian Meacham and students from the class
April 10, 2016- 3 IDIOTS
Rajkumar Hirani (India, 2009, 170 mins), introduction by Archer Neilson, post-screening discussion with Ashish Chadha
March 27, 2016- KAPAUKU 1954/55 - 1959
Leopold Pospisil (USA, 1959, 62 mins), introduction by Charles Musser, live narration by Leopold Pospisil
16mm print preserved by the Yale Film Study Center with support from the National Film Preservation Foundation
March 6, 2016- THE ADVENTURES OF MARK TWAIN
Will Vinton (USA, 1985, 86 mins), co-presented with the Yale Film Colloquium, introduction by Leana Hirschfeld-Kroen
March 1, 2016- LITTLE MISS SUNSHINE, 10th Anniversary Screening
Jonathan Dayton & Valerie Faris (USA, 2006, 103 mins); introduction by Archer Neilson; post-screening discussion with Abigail Breslin, Ron Gregg, and Brian Meacham
February 28, 2016- PASSAGES FROM JAMES JOYCE'S FINNEGANS WAKE
Mary Ellen Bute (USA, 1965, 91 mins), introduction by Brian Meacham and Bute biographer Kit Basquin
35mm print preserved by the Yale Film Study Center with support from the National Film Preservation Foundation
February 21, 2016- RUN LOLA RUN
Tom Tykwer (Germany, 1998, 80 mins), introduction by Michael Kerbel
February 7, 2016- LAST YEAR AT MARIENBAD
Alain Resnais (France, 1961, 93 mins), introduction by Brian Meacham
January 31, 2016- FARGO, 20th Anniversary Screening
Joel Coen (USA, 1996, 98 mins), introduction by Archer Neilson
December 11, 2015- WITHIN OUR GATES, 95th Anniversary Screening
Oscar Micheaux (USA, 1920, 83 mins), live musical accompaniment by Donald Sosin, introduction by Brian Meacham and Nick Forster
November 8, 2015- THE TRAIN
John Frankenheimer (USA, 1964, 133 mins), introduction by Michael Kerbel
October 11, 2015- PRINCESS MONONOKE
Hayao Miyazaki (Japan, 1997, 134 mins), introduction by Archer Neilson
September 18, 2015- BEING JOHN MALKOVICH
Spike Jonze (USA, 1999, 112 mins), introduction by Brian Meacham
July 17, 2015- THE PURPLE ROSE OF CAIRO, 30th Anniversary Screening
Woody Allen (USA, 1985, 82 mins), introduction by Michael Kerbel
June 10, 2015- LA VIE EN ROSE
Olivier Dahan (France, 2007, 140 mins), introduction by Brian Meacham
May 13, 2015- BRICK, 10th Anniversary Screening
Rian Johnson (USA, 2005, 110 mins), introduction by Archer Neilson
April 30, 2015- THE LADY FROM SHANGHAI, Orson Welles Centennial Screening
Orson Welles (USA, 1948, 87 mins), introduction by Michael Kerbel
April 25, 2015- FILMS FROM THE HERB GRAFF COLLECTION
Rare treasures on 16mm from the collection of legendary film collector Herb Graff, featuring a conversation with Brian Meacham and Bennett Lovett-Graff
March 22, 2015- MUCH ADO ABOUT NOTHING
Kenneth Branagh (UK/USA, 1993, 111 mins), introduction by Brian Walsh and Archer Neilson
February 19, 2015- GOOD NIGHT, AND GOOD LUCK., 10th Anniversary Screening
George Clooney (USA, 2005, 93 mins), introduction by Brian Meacham
January 29, 2015- THE PIANO
Jane Campion (New Zealand/Australia/France, 1993, 121 mins), introduction by Michael Kerbel
December 7, 2014- FANTASTIC MR. FOX, 5th Anniversary Screening
Wes Anderson (USA, 2009, 87 mins), introduction by Archer Neilson
November 14, 2014- HOLD 'EM YALE, Celebrating the 100th anniversary of the Yale Bowl
Edward H. Griffith (USA, 1928, 80 mins), live musical accompaniment by Donald Sosin, introductions by Judith Schiff and Brian Meacham
October 31, 2014- PAN'S LABYRINTH, Halloween Screening
Guillermo del Toro (Spain/Mexico, 2006, 118 mins), introduction by Archer Neilson
September 21, 2014- NOTHING BUT A MAN, 50th Anniversary Screening
Michael Roemer (USA, 1964, 95 mins), introduction by Michael Kerbel, post-screening discussion with Michael Roemer and Daphne A. Brooks
July 17, 2014- ALL ABOUT MY MOTHER, 15th Anniversary Screening
Pedro Almodóvar (Spain, 1999, 101 mins), introduction by Noël Valis and Archer Neilson
June 12, 2014- THREE KINGS, 15th Anniversary Screening
David O. Russell (USA, 1999, 114 mins), introduction by Brian Meacham
Website