About Us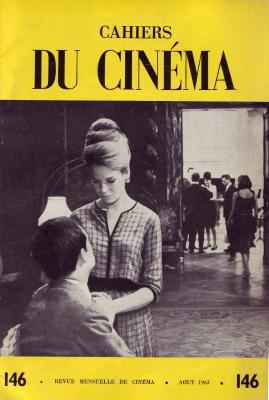 For nearly 30 years, the Yale Film and Media Studies Program has been the leading force in the study of film and other moving image and sound practice at Yale; a major player in the film and media studies discipline in the United States and beyond; an important contributor to Yale's educational and scholarly mission; and (through its many events and screenings) a vital link between Yale and the wider New Haven community. 
The Program graduates around 30 majors in every Yale class, many of whom concentrate on filmmaking or screenwriting; undergraduates from every major enroll in and enjoy the wide variety of courses we offer. Since its inception in 2002, the combined doctoral program in Film and Media Studies has admitted upwards of forty students, many of whom have already gone on to become published scholars and leaders in the discipline. 
With profound roots in the film and media studies discipline as it has developed over more than half a century, our faculty is committed equally to methodological innovation and wide-ranging coverage of film and media practice across the globe. In terms of both pedagogy and published scholarship, we have great strength in film and media history from the pre-cinematic past to the present day; film and media theory, and the rich history of that theory; an extraordinary range of national cinema traditions, informed by deep cultural, linguistic and historical knowledge of those traditions; and the study of both fictional and non-fictional modes of representation. 
As befits the interdisciplinary character of our faculty and graduate program, we have many rich connections with other disciplines such as art history, comparative literature, the various national literatures, languages and cultures, gender studies, cultural studies, history and many more. All of these connections are central to what we do as scholars and as teachers. As part of our ongoing expansion into non-film media, we have developed many ties with other units on campus exploring this exceptionally vital area of pedagogy and research.
On the undergraduate level, the Program offers a wide array of courses aimed at developing skills in close analysis and critical writing, provoking theoretical and methodological reflection, and deepening students' historical knowledge of film and media practice around the world. The Major in Film and Media Studies introduces students to the rich traditions of film and other moving image practice from many countries and periods, while also offering a solid grounding in both screenwriting and fiction and non-fiction filmmaking. Authors and directors of award-winning essays and films, our superb undergraduate students have helped to make our Program one of the strongest film and media programs in the United States.