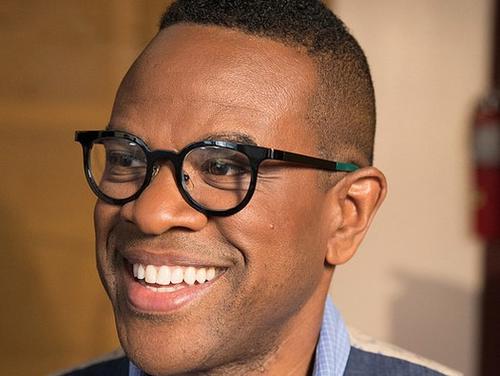 Thomas Allen Harris
Storyteller
Thomas Allen Harris uses film, video, photography, and performance to explore family and identity in a participatory model of filmmaking that he has been pioneering since 1990. His deeply personal films have received acclaim at international film and art festivals such as Sundance, Berlin, Toronto, FESPACO, Outfest, and Melbourne Art Festival. The films have been broadcast on PBS, AfroPOP, Sundance Channel, ARTE, CBC, SBN and NZT, and screened and exhibited at MoMA, Whitney Museum of American Art's 1995 Biennale, the Corcoran Gallery, the Long Beach Museum of Art, and the Gwangju Biennale.
In 2019, Thomas created and hosted the PBS series, Family Pictures USA, a new format of television that examines America through the lens of the family photographic album. The series grew out of his touring roadshow Digital Diaspora Family Reunion (DDFR), which uses family photographs to transform audiences into storytellers. DDFR has toured both nationally and internationally to more than 60 cities, bringing thousands of people together in live events and through sharing social media, television, articles, newspapers, and radio content to garner more than 70 million impressions worldwide.
Thomas has received numerous awards including an NAACP Image Award, the Fund for Santa Barbara Social Justice Award, an Africa Movie Academy Award, as well as Guggenheim, United States Artist, Rockefeller, and Sundance fellowships. His work has won nominations for Peabody, Emmy, and Independent Spirit awards, and he is a member of the Academy of Motion Pictures Arts anArts and Sciences. A graduate of Harvard College and the Whitney ISP, Thomas is on the faculty at Yale University.