Welcome
The Film and Media Studies Program is the hub for the study of film and other moving image and sound media at Yale. Deeply invested in scholarship, teaching and film programming, our Program both sustains the traditions of and nurtures the most innovative directions in film and media studies research. With our superb faculty and Yale's extraordinary library and archival collections, the Program has taken its place as one of the most exciting venues for film and media study in the world.
NHdocs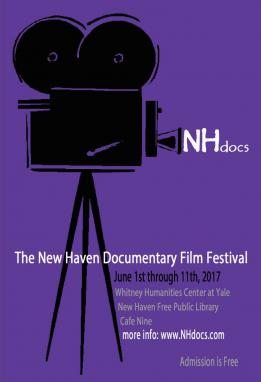 Cannes selects Yale students' film to be showcased as part of the Cannes NEXT VR Library
Pippa's Pan 盼  is a reactive VR short film. It takes you, our Agent, through the forest of Pippa's mind to help re-capture fragments of her forgotten memories. Experimenting with techniques in animation, world building, motion-capture, 3D spatial audio, and even light field technology, Pippa's Pan  盼 is set to be one of virtual reality's first hybrid live-action short films.
A literal forest woven from the sinews of our team's ideas and youthful naiveté, our group of young dreamers will deconstruct concepts of storytelling to re-invent the relationship between audience and narrative. 
Pippa's Pan 盼  was recently selected for the 2017 Festival de Cannes and will be showcased as part of the Cannes NEXT VR Library. The film experience also recently won 3rd place at the AT&T VR/AR Challenge at the 2017 Consumer Electronics Show. 
Pippa's Pan 盼 website: https://pippaspan.com/
Press coverage: http://news.yale.edu/2017/03/29/yale-students-collaborate-prize-winning-virtual-reality-film (Yale News)
AT&T press/live interview: https://developer.att.com/blog/vr-ar-challenge-pippas-pan
NHdocs